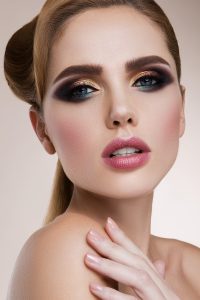 So, let me ask you a question? Have you tried penciling, powder, pigments, gels, or stencils to get the perfect brows?  Maybe you have tried all of the above and they still look kind of sparse or it wears off very quickly?

Have I got the solution for you!!!! 
Microblading, a more permanent solution, now is available @ Houston Medical Wellness Clinic!!
Microblading is a form of tattooing and unlike a regular tattoo the depth and precision of color or shading is done manually with a handheld tool instead of a machine.This gives you an exact placement of color that looks like actual hair strokes. Even though it may not be as deep as an actual tattoo, it is still a tattoo considering because the pigment is deposited in the skin.The procedure usually takes about 2 hours from consultation to post care instructions.
        The preparation or pre- care instructions are given to each person to ensure the best results; avoiding drinking, taking asprin, and using topical Vitamin A (Retinol) days before treatment is a MUST!!! A numbing agent/cream is applied before procedure to help ensure with any discomfort. Post procedure is simple…DON'T RUB and apply the healing ointment until completely healed. A touch-up may be needed  1 or 2 times after the first treatment to get the precise look you are intended to have.
If you want to have perfect brows ALL the time, call us to make an appointment today!!!